BRAND-NEW
   7th GENERATION
STAINLESS STEEL EVAPORATIVE CONDENSERS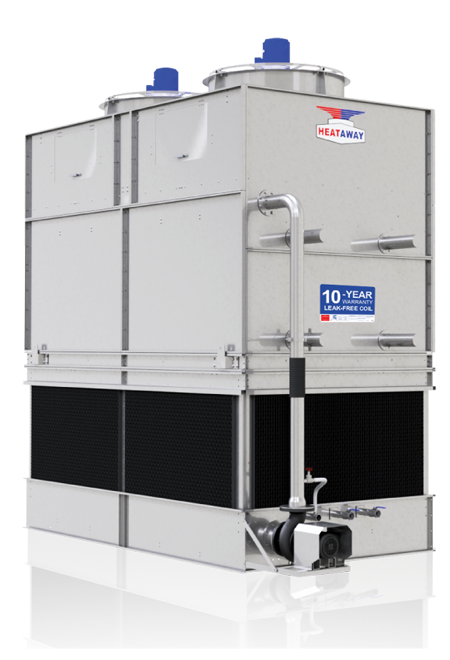 "10-YEAR WARRANTY WITH
OVER 30-YEAR EXPERIENCE"
Our expertise acquired through the first 6 generations is embraced in our design, development and manufacturing of the 7th Generation. Our condensing coils are warranted to be leak-free, thanks to our careful selection of stainless steel in accordance with world class standard, our quality workmanship and simply our hard-earned experience.
"SAVE OPERATING COST AND
EXTEND YOUR PRODUCT LIFETIME
WITH ENGINEERING GUIDELINE"
EC7 is developed to reduce water loss by a dual-arm float valve and the bleed-off guideline. Water pumps and fans are available with IE3* motors. The premium efficiency motors reduce energy consumption without compromising on the power.
(*Optional feature)
"JUST 30 MINTUES A MONTH
TO KEEP YOUR OPERATION
RUN SMOOTHLY"
With our newly designed water spray and quick refilling connection, maintenance is now 2x faster without any need of tools.
"GO BEYOND 'THE PEACE OF MIND'
TO SAFETY WITH INTERNATIONAL
STANDARD"
Because your safety matters to us, stay safe with our safety accessories*, platform* and fan guard designed in compliance with OSHA 1910 and AS 1657 international safety standard.
(*Additional feature)
"THE QUALITY YOU CAN TRUST"
It will take years to prove durability of our condensers.  However,  from day one, each unit will prove itself to help you save your running cost, keeping your operation smooth and is user friendly to your people. Each unit is guaranteed with
"WORLD CLASS QUALITY".